Pressure/Impact Analysis (Risk Assessment) for groundwater quantity and quality to be part of the Tapi River Basin Management Plan 2020-01-20
EU Expert Mr. Andreas Scheidleder is on his third mission to India to support the ongoing Risk Assessment for the Tapi basin's Groundwater regarding human pressures.
The mission (20 to 24 January 2020) is organized in cooperation with the Central Ground Water Board and all three Tapi basin States under the India-EU Water Partnership. It is also envisaged to develop the approaches for assessing the impact of solar pumping on groundwater quantity as well as to develop a Programme of Measures. All of this plus surface water issues will be reflected in the Tapi River Basin Management Plan that will be available in September 2020.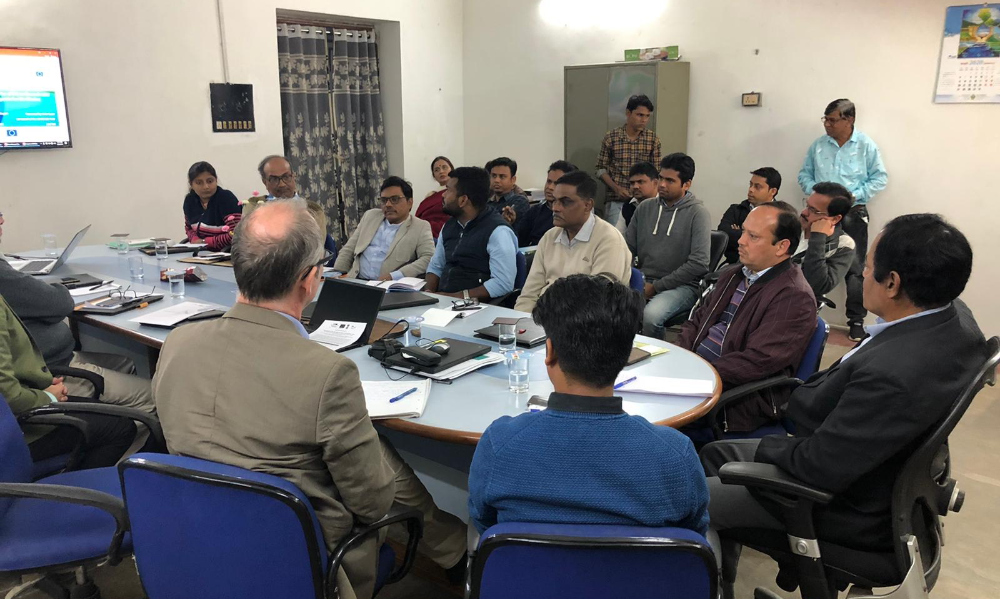 GO BACK TO EVENTS