5th India-EU Water Forum 2023-01-27
The 5th India-EU Water Forum on Water Cooperation will take place on 27 October 2022 from 9.15 am – 6 pm IST in New Delhi (The Lalit Hotel, Barakhamba Road, New Delhi 110001). The Water Forum takes place under the India-EU Water Partnership between the EU and Ministry of Jal Shakti, Government of India and will be a one-day in-presence forum.
The 5th India - EU Water Forum on Water Cooperation aims to bring together a wide range of stakeholders from both India and the EU and its EU Member States with the objective to exchange views on good practices, regulatory approaches, business solutions and research and innovation opportunities in the water field in India and the EU. The Forum is a platform to showcase the achievements of the IN-EU Water partnership and to reflect on its future developments.
The 5th India – EU Water Forum will include four sessions:
Session 1: India EU Water Cooperation - Opening Session
Session 2: India EU Water Partnership Action – Technical Sessions on 4 Key Areas: River Basin Management, Irrigation and Efficient Water Use, Environmental Flows Assessment and Safe Reuse of Treated Water (SRTW)
Session 3: Thematic Session - How to address future Water challenges? Perspectives from EU and India
Session 4: Session on Research and Innovation, progress and barriers to the uptake of the EU and India Water research and innovation solutions.
Programme of the India-EU Water Forum is attached.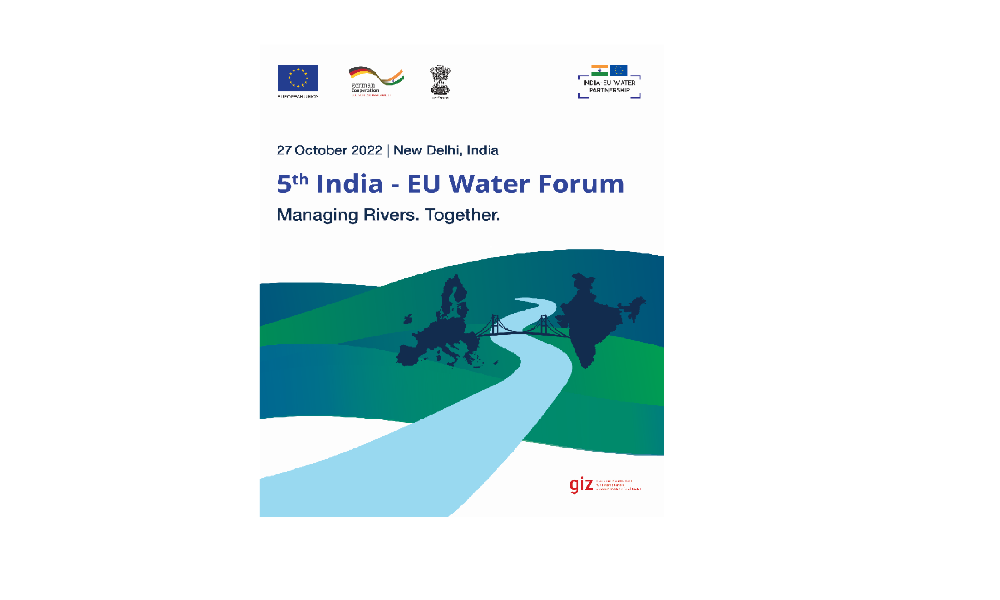 GO BACK TO NEWS